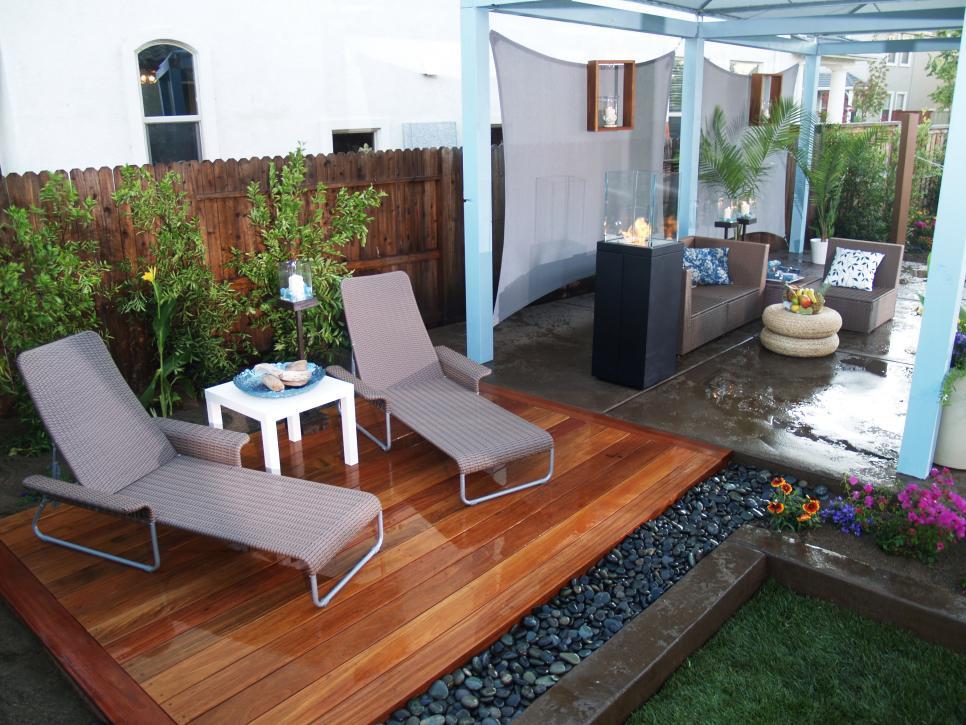 Welcome to EZ Deck Modular Decking System.

Our portable decks can be laid directly on any type of ground terrain i.e. grass lawn, bare soil or damaged floors. Why is this awesome?

Because it means you can turn your once idle yard areas into a beautiful outdoor living space almost immediately. Unlike conventional building methods, you do not have to spend thousands to prepare an expensive (and permanent) concrete base.

Having a deck enhances the aesthetic value of your home. Accent your deck with outdoor tables, benches, shade canopy or a bbq stove. To create a great entertaining space for friends and family. While watching the kids play. Plant herbs or grow flowers on your deck. You'll get to enjoy your own little slice of nature with full view of your precious garden over late afternoon tea.

If living space at home is getting a bit cramped or stressful, you can easily expand your living space to the outside. Keep fit with early morning workouts. Thinking of moving or selling house? Bring your prized decks with you to your new home. Or pass it forward to someone dear, so that they too, can create fond memories.

For domestic applications, maybe you need useful elevated platforms to keep your feet, items or equipment dry. Like garbage bins, drying clothes, garden utensils, pond equipment, etc. Or perhaps you want to cover up unsightly manholes or exposed drains. But still want easy access for servicing.

In addition, you can have a amazing looking deck set up in half a day or less with NO construction mess. What's not to like about it?

The benefits of Decklife's versatile decking system are endless.

HOW IT WORKS:

The standard size of each deck module is 4ft x 4ft. However, we can also build custom deck modules sizes for 3ft x 4ft, 5ft x 4ft, etc. Combine the individual deck modules together to form a larger square/ rectangular deck, L-shaped deck, C-shaped deck or T-shaped deck.

Or create a path of dry walkways throughout your home compound. Put on some tall pot plants too for decorative effect. Have a tree? No problem. Build your deck to surround the tree trunk and enjoy the shade.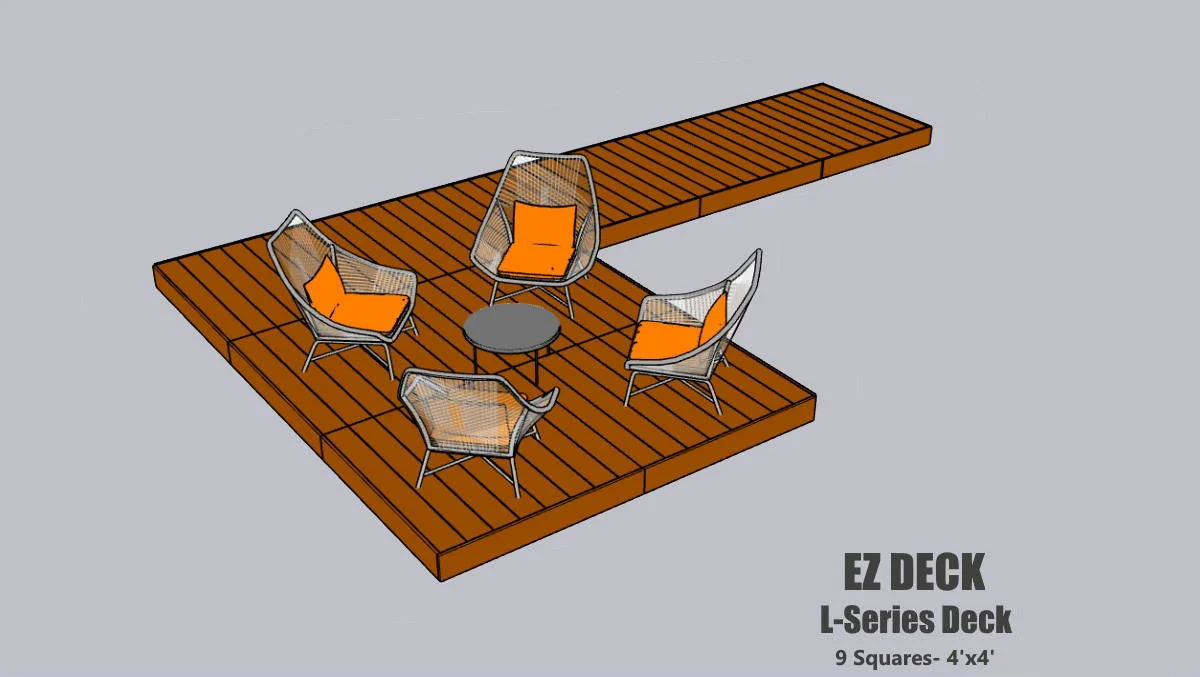 Our decking system comes with manual adjustable height 'Leg Brace' mechanism for a 100% level deck. Or if you want to save some money and willing to do more manual ground preparation work, you can skip the option for adjustable foot supports.

Easy assembly of decking kit can be performed by a 1 to 2-person team.

Think Ikea + Lego!