Looking for a practical way to extend your home living space onto your spacious yard area? We offer pre-assembled modular decks as choice of decking for homes or business. It only takes 4 simple steps to achieve a fully completed deck within a few short hours. Your deck can be installed directly on any type of ground, including soft or uneven ground. Without the need for an expensive concrete base. Proprietary 'adjustable' foot support system allows captivating multi-level deck formations to be erected easily. Just like lego. No inconvenience and no mess. Not a diy'er? Call up our appointed installers!
*NOW SERVING US - CA - AUS - NZ CUSTOMERS
Or Click On Top Menu Links To Access Your Country!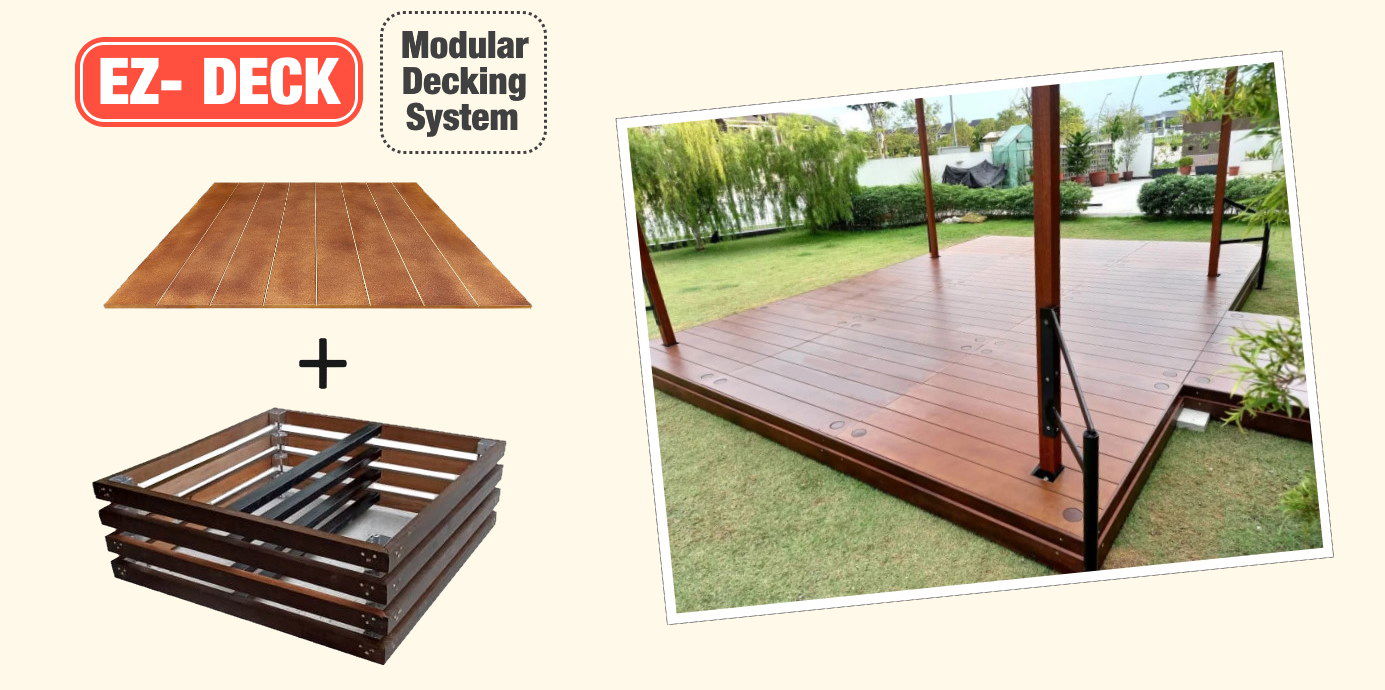 *Download Assembly Guides In The Next Section