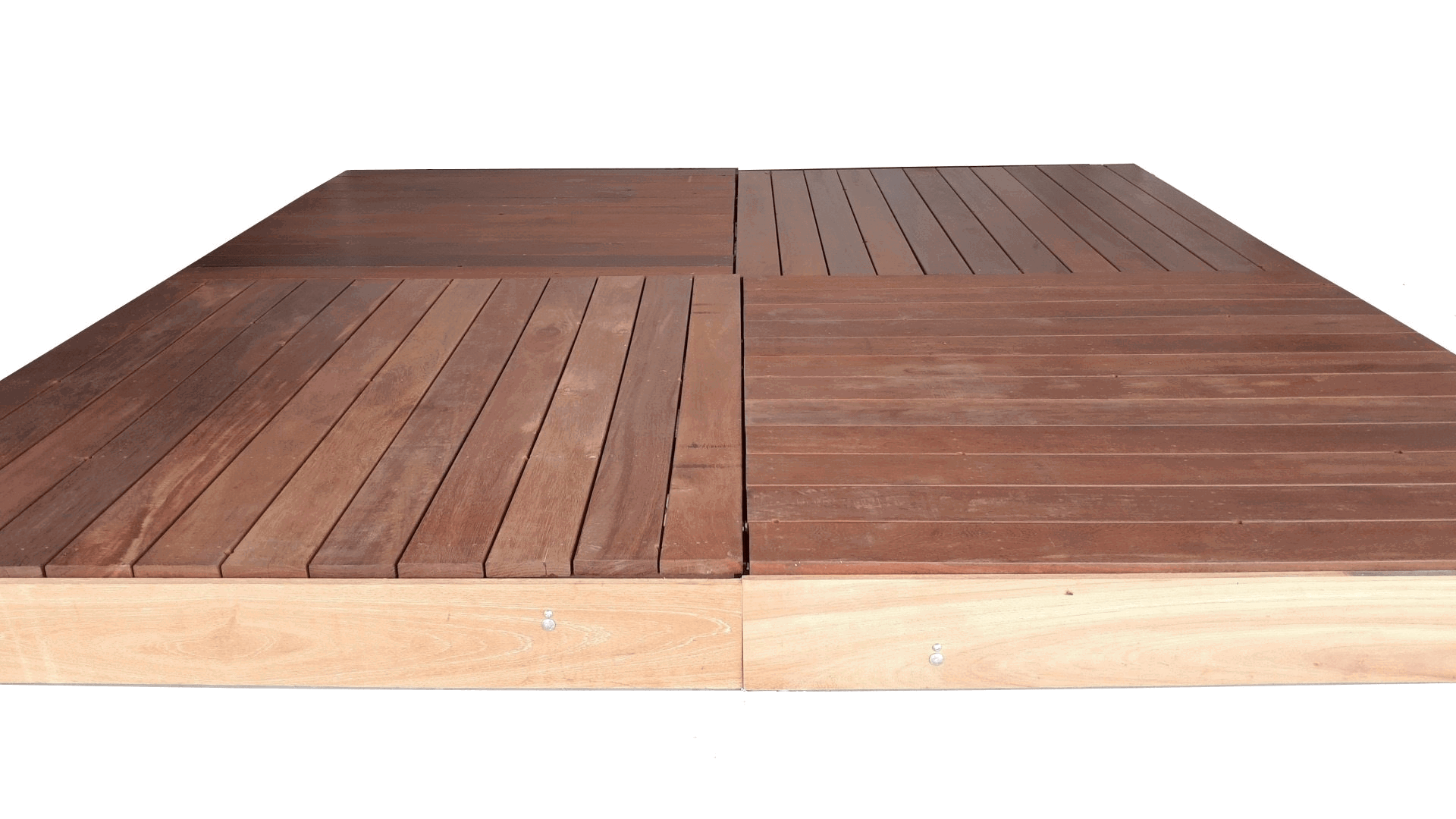 | | | |
| --- | --- | --- |
| | In this illustration, 4 sets of 4ft x 4ft deck modules combined together to form a 64 sqft deck. The choice of decking surface is Belian hardwood (natural/ unstained). | |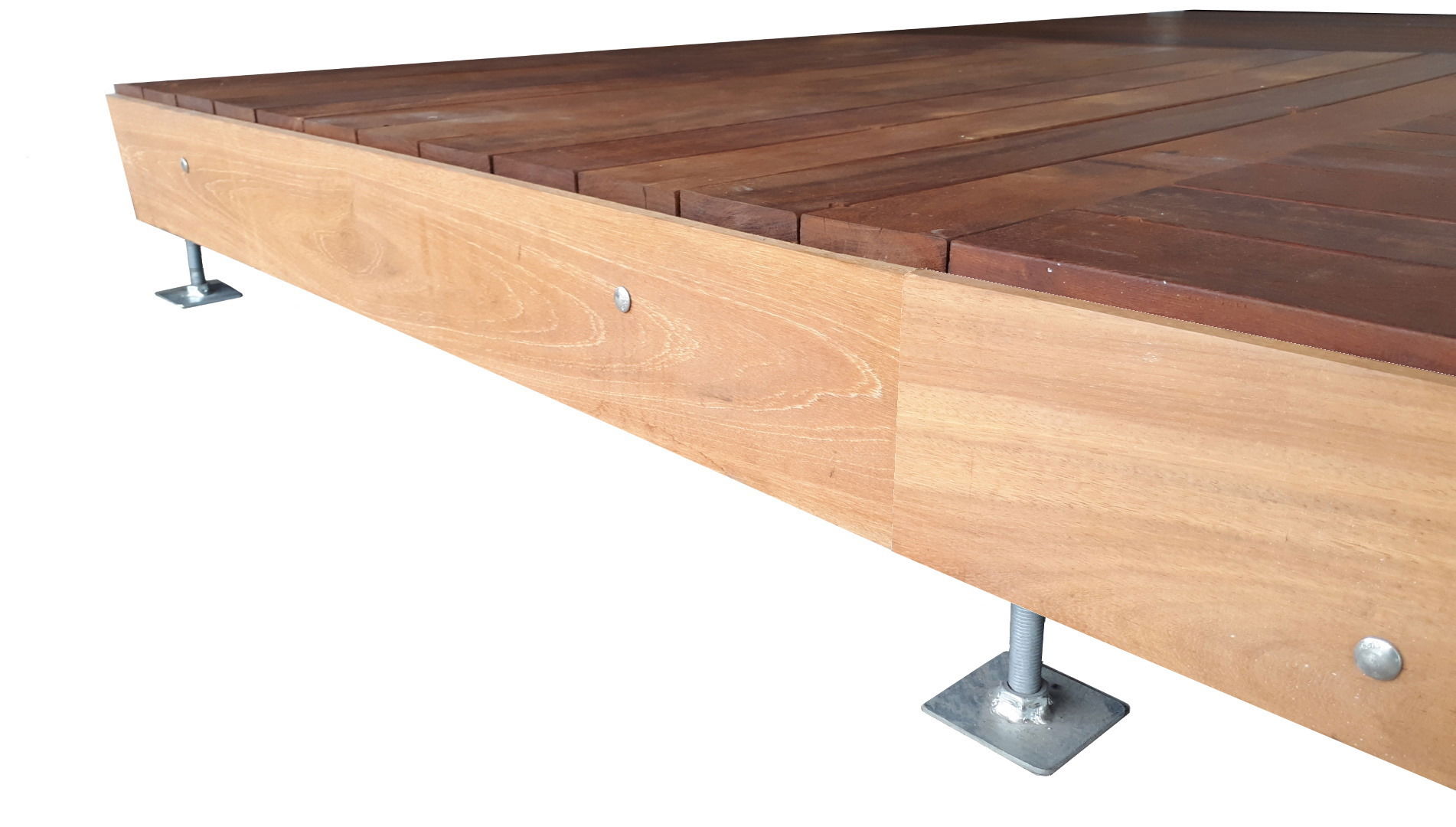 | | | |
| --- | --- | --- |
| | In this image, the wooden side skirting attachment is highlighted. Also pictured, are various sets of height adjustable short legs that support the entire deck. | |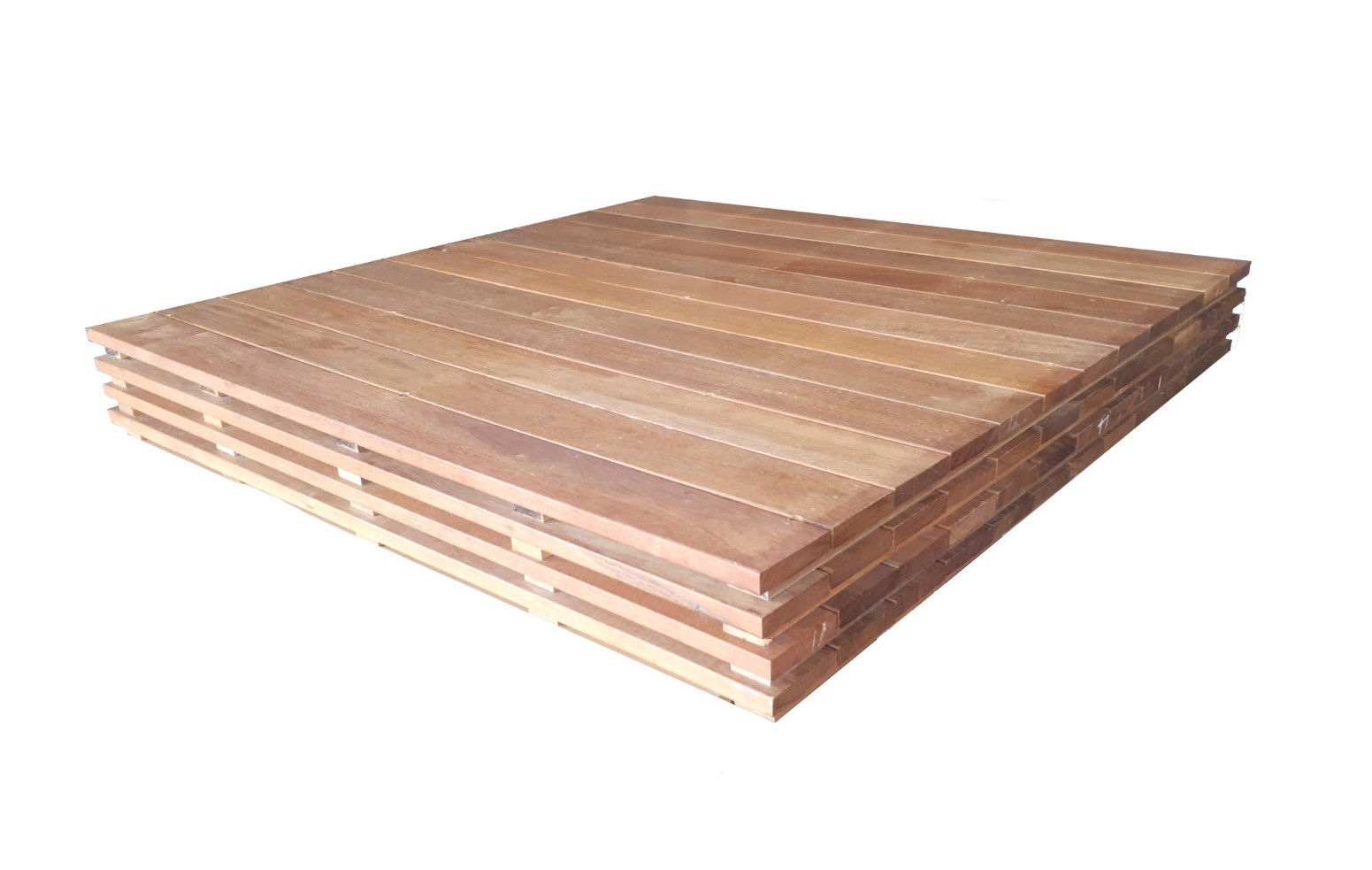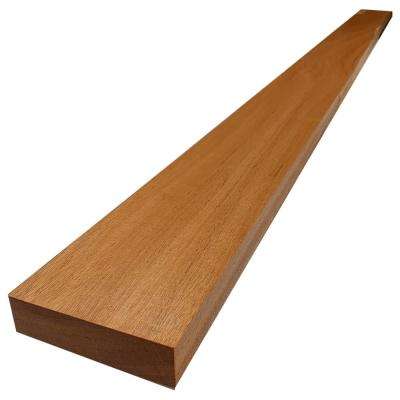 | | | |
| --- | --- | --- |
| | Deck panels are skillfully constructed in parallel with 5mm gap between panels. These convenient 4' x 4' pre-assembled deck panels are ready to be fasted with wood screw onto its respective deck modules. Or alternatively, the user may prefer to screw on entire long strips of wood instead of prefab deck panels for better aesthetics. | |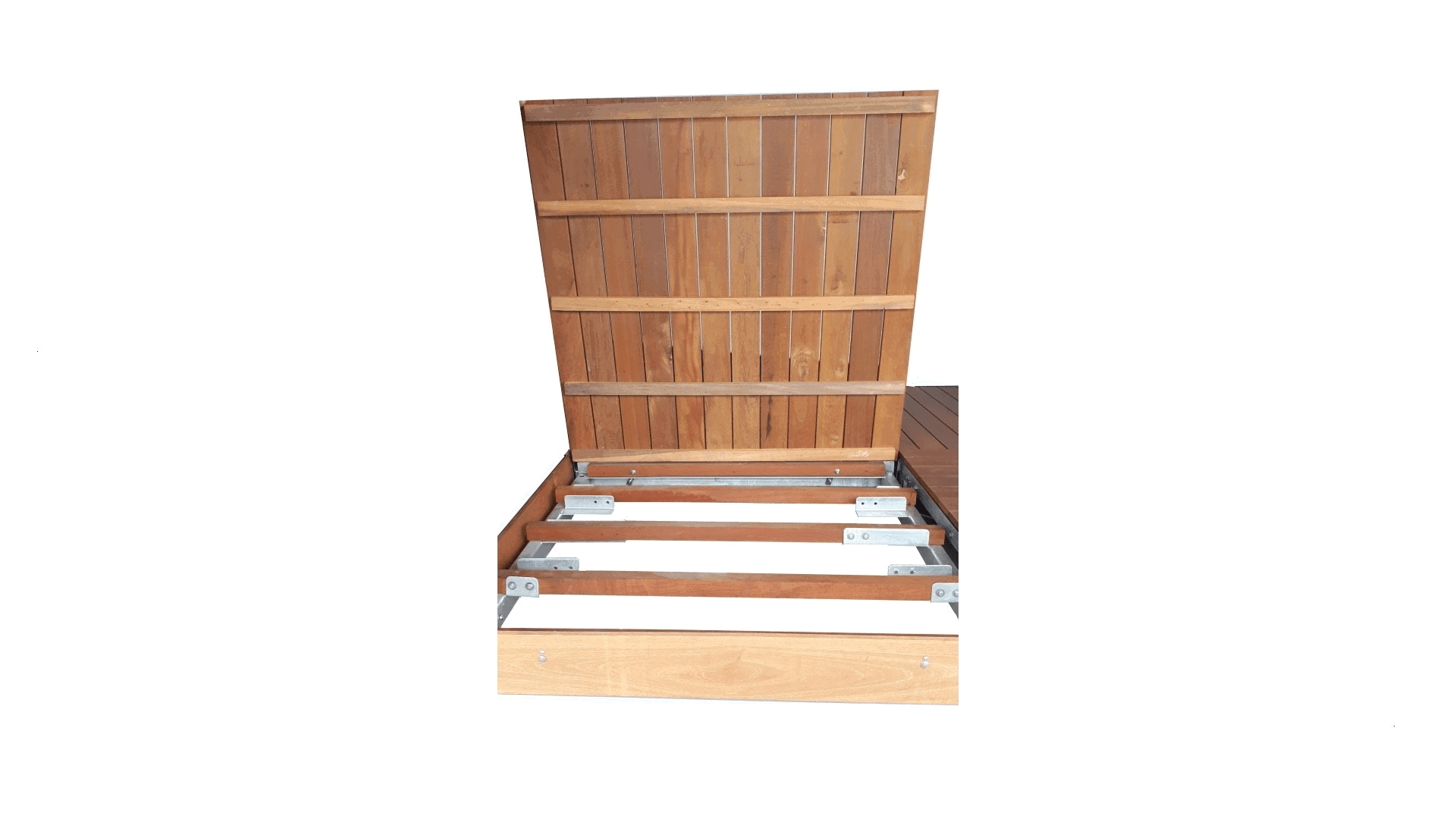 | | | |
| --- | --- | --- |
| | Pre-assembled deck panel about to be screwed onto the wooden joist affixed to the steel deck module. As a note, the user has a choice to screw individual deck planks onto joists, instead of the pre-assembled deck panels. | |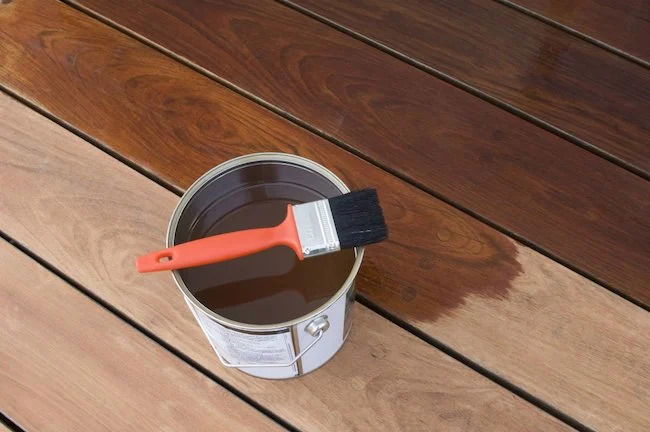 Finally, the deck boards can be decorated with a variety of penetrating color wood stains. A couple of thin layers of stain will suffice followed by a final layer of protective wood finish. If the user prefers the natural look of wood, a good quality decking oil can instead be used. The deck oil maintains the beauty of the wood and protects it at the same time. The user will need oil their deck once or twice a year.

Note:

If you prefer no-maintenance decking surface, you can opt for wood composite deck (wpc) instead of genuine hardwood that is growing in popularity in Malaysia. Please speak to us to find out more.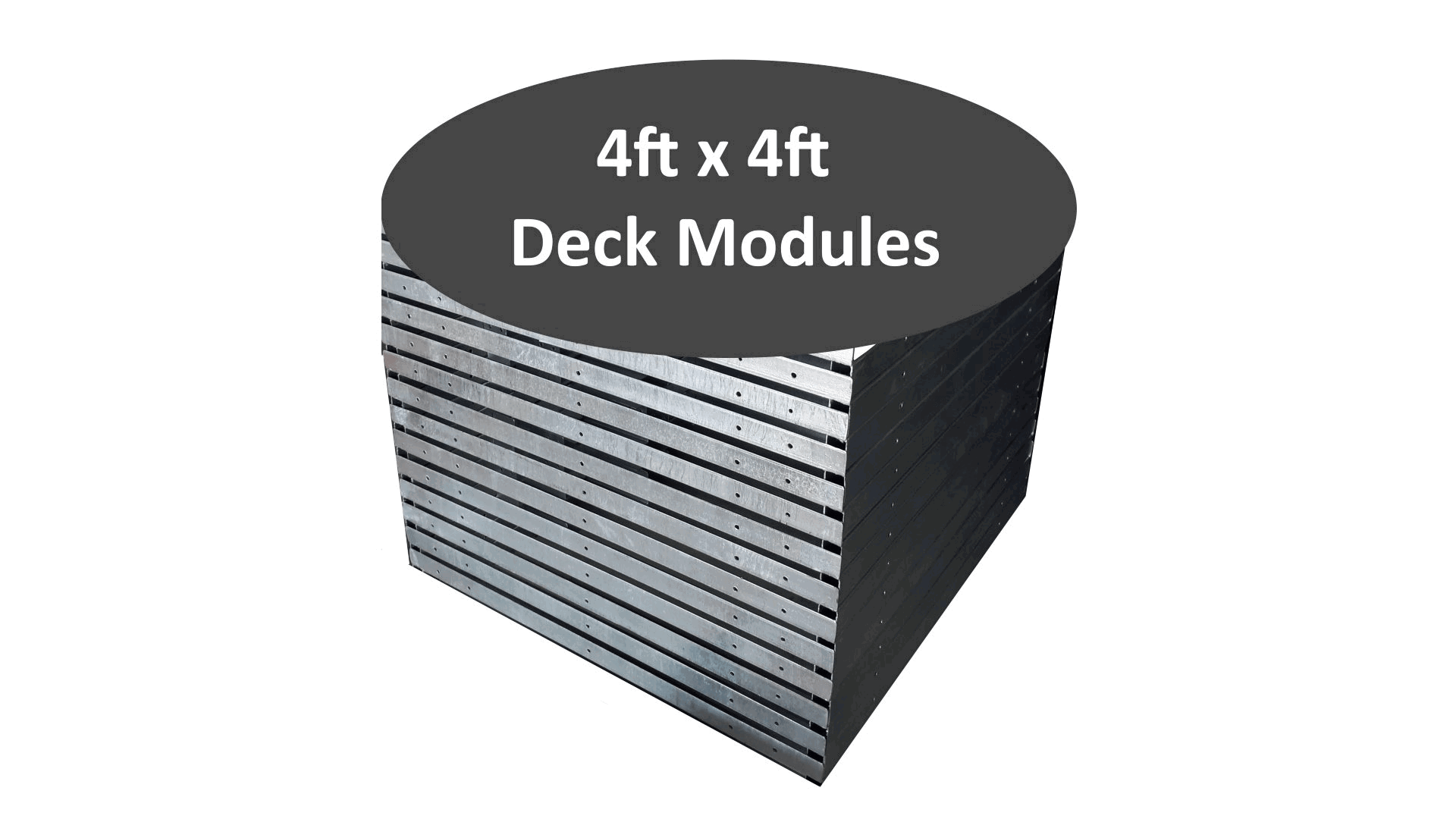 | | | |
| --- | --- | --- |
| | This image shows the compactness and ability to stack high up for the galvanized steel deck modules. That means easy and space-saving transportation. | |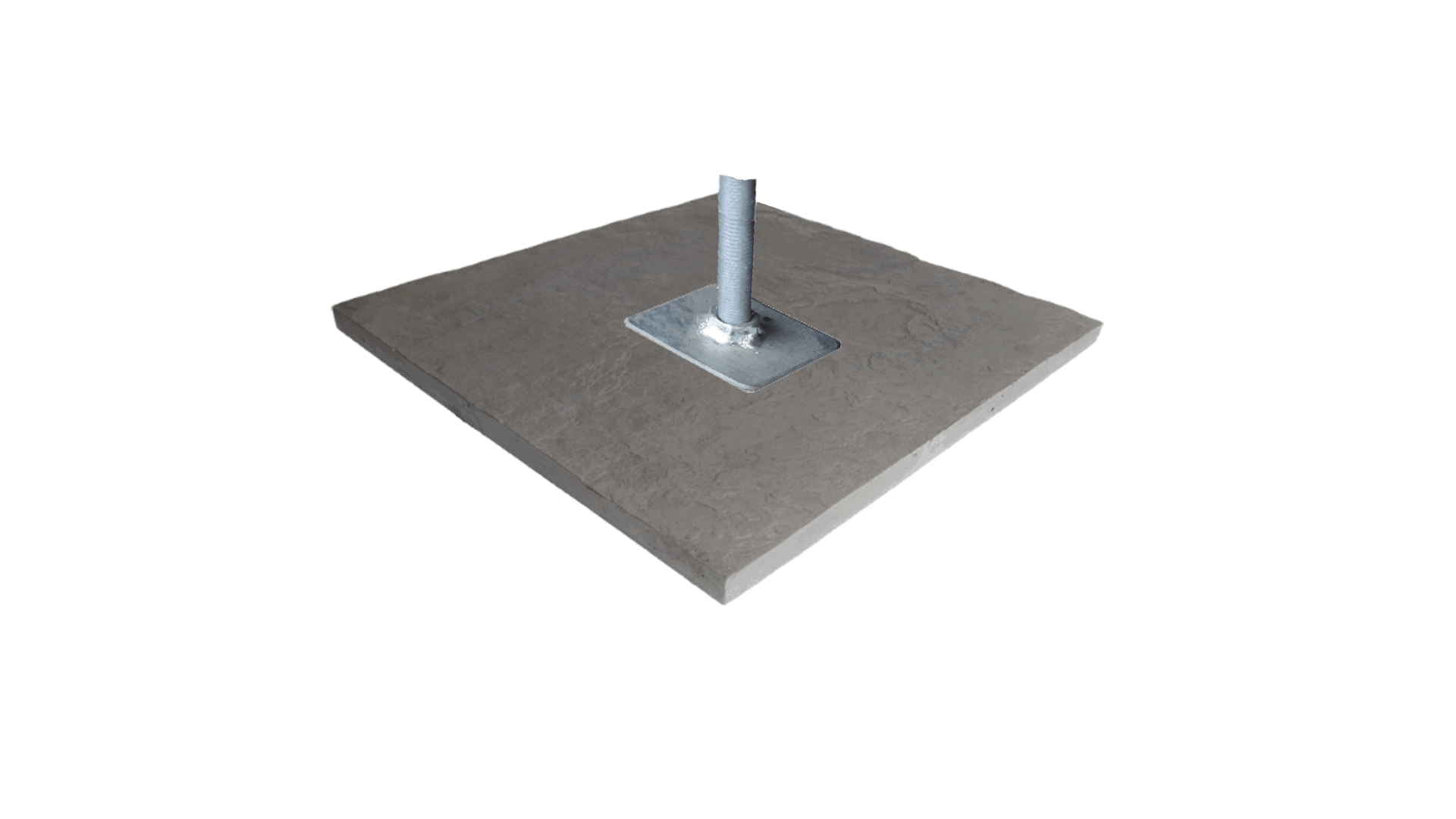 Standard height adjustable deck support legs resting on pre-fabricated concrete pavers can be observed here. Variations of leg support types include swivel-plate legs or legs with plates that bolt-on-floor. Need even taller leg extensions? Click to view

leg extension add-ons

.