LATEST UPDATE:
We have just launched our 'Leg Brace' deck mechanism which is a simplified version of our 'Frame Body' deck mechanism highlighted in this page. Please visit
Deck Range
to view our Eco Plank deck design!

NEED A VERSATILE EXTERIOR FLOORING SYSTEM?




Our sturdy galvanized steel sub-structures (rust-protection) comes with complementary height adjustable legs. As well as leg extensions and balustrade brackets add ons. We offer 3'x3', 4'x4' and 8'x8' deck modules. In short, our decking system allows different type of deck surfaces to be incorporated ranging from hardwood or wpc planks, fiber cement boards, bathroom tiles, carpet, artificial grass, etc. The modular architecture also allows your entire deck platform to be elevated up to a few feet off the ground, via plug-in extension leg sockets. That means you can utilize the added vertical space to store wheel barrows, tools, garden fertilizers, and so on underneath your deck. And that's not all. With the balustrade bracketing system, you can add a protective stainless steel handrail perimeter, required by law if your deck is certain height above ground. All this can be done in a snap, using our innovative deck configuration system. Please enquire for more details!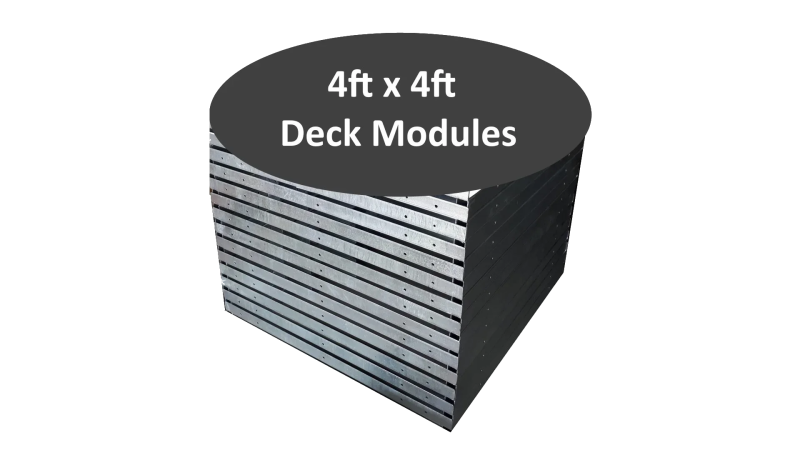 Please contact us to learn more or visit our showroom.
*Minimum quantity orders apply.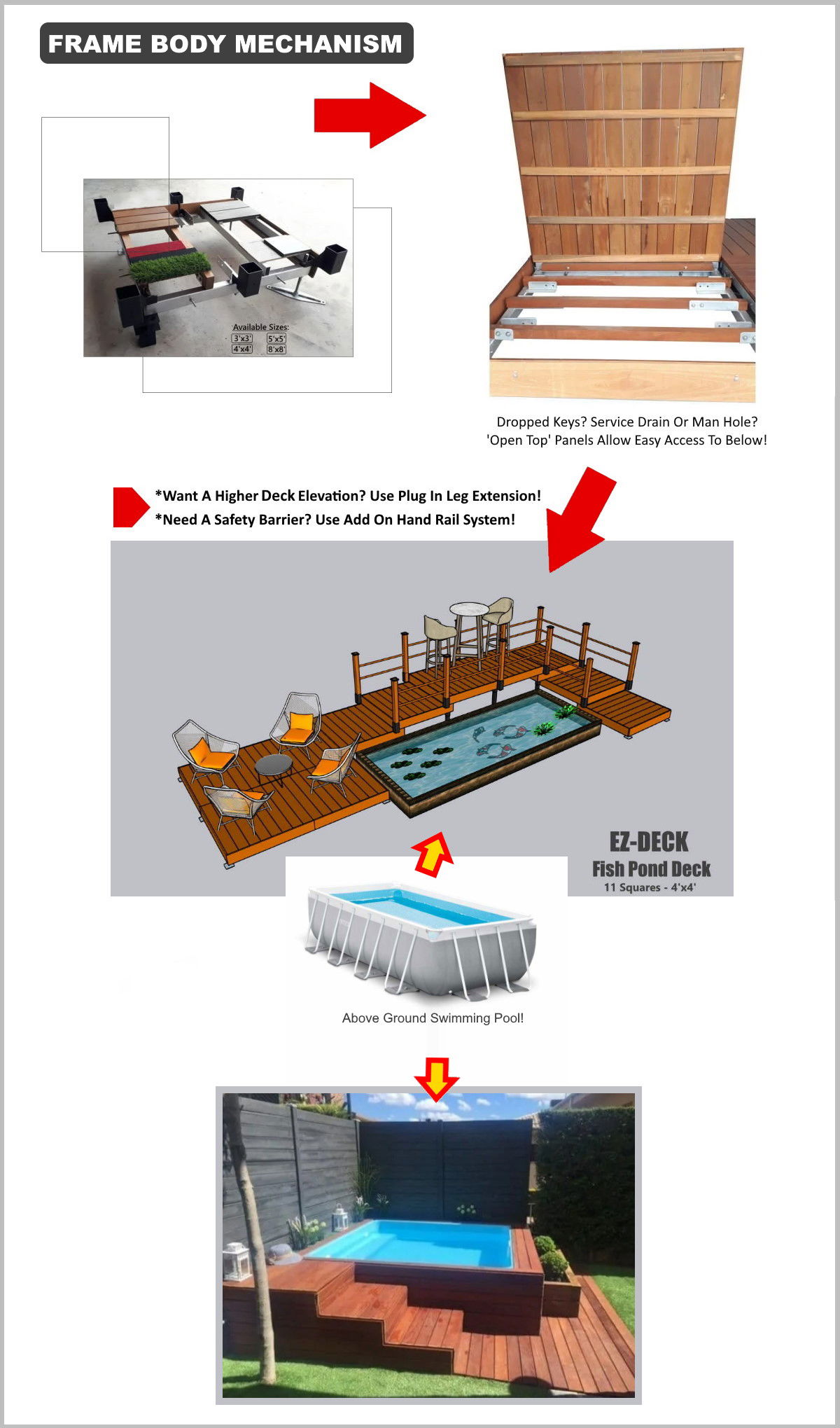 WHY USE MODULAR DECKING SYSTEM?
Our versatile decking system allows you to build instant decks on any type of terrain. i.e. gravel, lawn, damaged ground, etc. It can be relocated, moved to your new home or sold as used. Conventional decks may appear to be comparatively cheaper. But the downside is that most deck vendors will require you to engage ANOTHER CONTRACTOR to prepare a separate concrete base, before installing your deck. Doing this not only COST YOU EXTRA THOUSANDS OF RINGGIT, but deprives you of valuable future garden space. With Ez-Deck, you only need to incorporate a series of low-footprint removable concrete slabs as footing. Leveling can be easily done by adjusting each leg support to achieve a 100% flat deck surface!



USEFUL TIP:

Want to plant flowers or grow organic veggies when you retire one day? Simply relocate one or more of your 4ft x 4ft deck modules. Then add your flower bed,

square foot organic garden

or even a koi pond fountain into your new found space!