NEED A VERSATILE EXTERIOR FLOORING SYSTEM?




Our sturdy galvanized steel sub-structures (rust-protection) comes with complementary height adjustable legs. As well as leg extensions and balustrade brackets add ons. We offer 3'x3', 4'x4' and 8'x8' deck modules. In short, our decking system allows different type of deck surfaces to be incorporated ranging from hardwood or wpc planks, fiber cement boards, bathroom tiles, carpet, artificial grass, etc. The modular architecture also allows your entire deck platform to be elevated up to a few feet off the ground, via plug-in extension leg sockets. That means you can utilize the added vertical space to store wheel barrows, tools, garden fertilizers, and so on underneath your deck. And that's not all. With the balustrade bracketing system, you can add a protective stainless steel handrail perimeter, required by law if your deck is certain height above ground. All this can be done in a snap, using our innovative deck configuration system. Please enquire for more details!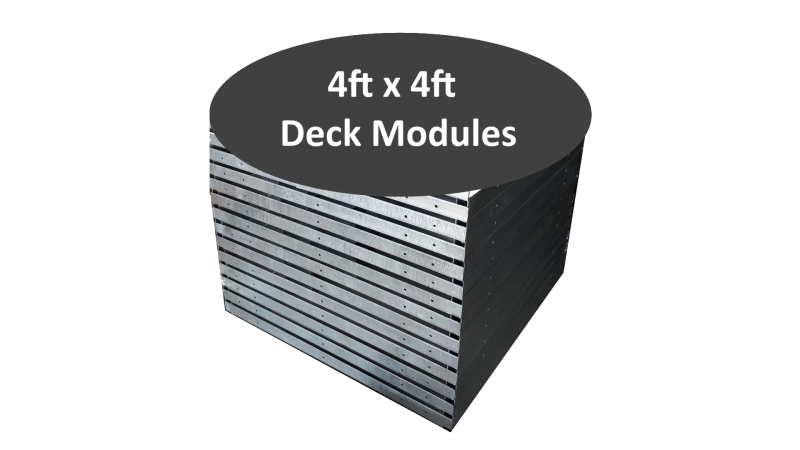 Please contact us to learn more or visit our showroom.
*Minimum quantity orders apply.