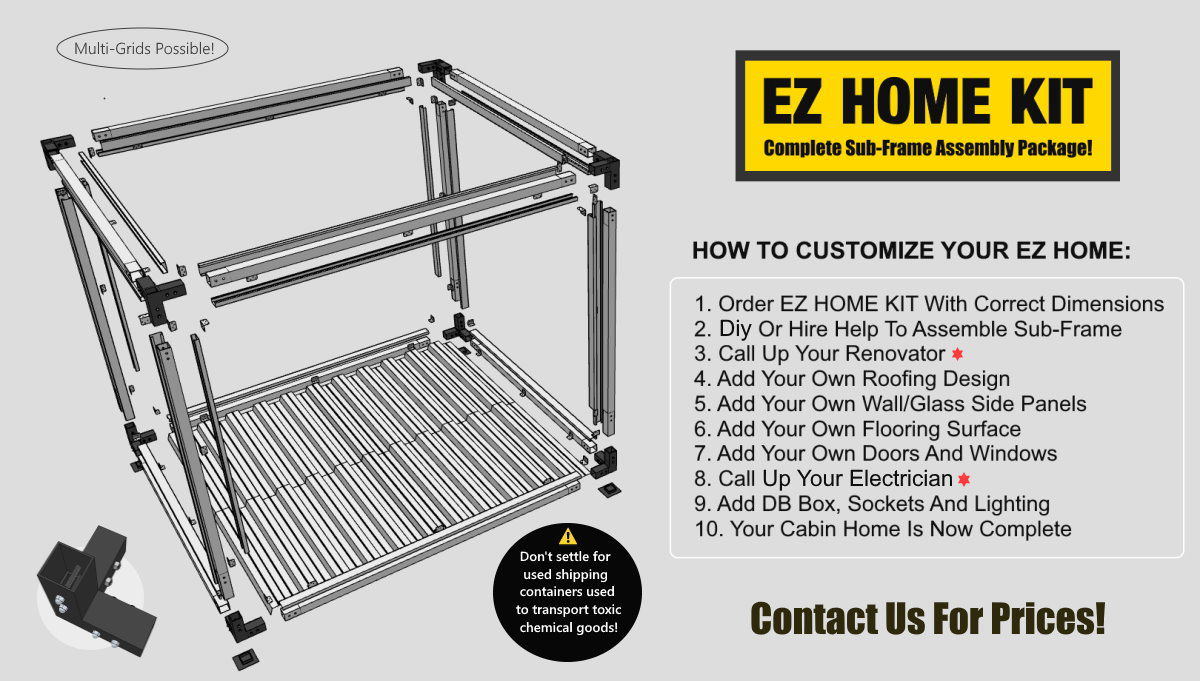 "NO ACCESS ROADS FOR CRANES? NO PROBLEM!"
FREE EZ HOME PLANS WHEN YOU PURCHASE OUR SUB-FRAMES





Get Full Set Of Drawings From All Angles!
Plus More Designs For Single Storey Or Double Storey EZ Home Configurations.
NEED HELP CONFIGURING YOUR OWN EZ HOME

?
ENGAGE OUR NATIONWIDE PANEL RENOVATORS & DECORATORS!


*Our ez-home structures makes it quick & easy for our partners to retrofit
*Approve a 3-d design plan, as if you are redecorating your current home
*We coordinate with interior, exterior, roofing, electrical specialists, etc.
(15% Project Management Fee Applies)