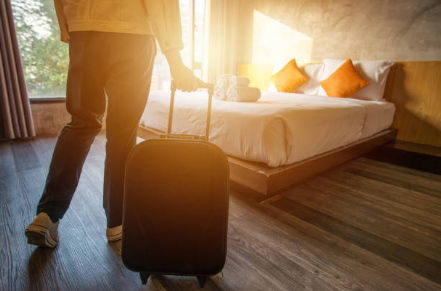 The first question you need to ask yourself is… Will Malaysian citizens or tourists pay top dollar for a genuinely fantastic and upgraded outdoor experience? That really is the million dollar question. And if you think the answer is yes, then please feel free to continue reading.
Here at Decklife, we too believe that if you can offer locals here an outdoor resort facility with more-than-average quality, people are bound to pay more. So what constitutes the term "more-than-average" in this sense?
Location: You need to look for an ideal urban or rural location. For rural locations, it should reflect a place of stunning natural beauty, and preferably, with nearby activities such as a clear river or hiking trail. In the case of urban areas, it could be unused land plots with some degree of landscaped natural feel, or perhaps a building rooftop with panaromic view.
Shelter: That means providing reliable shelter all over your premise so your guests can remain dry and comfortable, even during the worst of weather storms. We have a variety of interesting heavy duty hard or soft roof canopies to ensure a continuously dry environment.
Footprint: An important aspect of our structural design lies in the fact is everything from the cabin setup, down to lazy chairs, are all easy-to-assemble non-permanent structures which can be dismantled and relocated at any time. So that means you can leave the natural habitat in its pristine state while developing your outdoor business.
Ambience: To implement a collective combination of decklife's product offerings such as decking, picnic tables, lazy chairs, pergolas, gazebos, cabins etc. As an example of our design concept, we do away with zinc panel materials either for roofing or wall cladding due to the noise, among the few reasons. Which does not fit our criteria for a desired feel and ambience.
Facilities: Perhaps the most important part of running an outdoor business is to provide adequate washroom facilities. It is undeniable that most folks, especially females, are put off by thoughts of having no clean toilets. If you can put those fears to rest, your guests will come back again and again.
For Rent: We feel that business operators should give their guests the option of rental equipment such as stove, gas, pots, cutlery, blankets etc. Or to offer some environmentally friendly disposable items for sale. Planning for an outdoor trip can be daunting for many guests, and you need to make sure you can provide amenities if they happen to be ill-prepared for their trip, or they forgot to bring something important.
Depending on the type of outdoor business you have chosen to operate, and if the minimal required service traits are present (as above), you can have the option of placing Decklife's branded logo on your premise. This will serve as a brand assurance for people to know they have access to all the preferable service or guaranteed facilities associated with Decklife's logo.
Furthermore, part of the proceeds will be contributed to a local plant-a-tree company to help offset the natural timber or carbon-released resources that have been used to construct your facility.